In January of 2013, we discussed the issue regarding the dream liner 787 plane from Boeing and its instrument battery problem; which has caused a few of the Japanese line planes and possibly other regional planes to catch fire or cause major concerns. These concerns that called for the FAA to ground the charter until a complete investigation was conducted and/or if repairs are needed to be completed. The plane, the dream liner was placed back into action months later, but still has its shares of problems.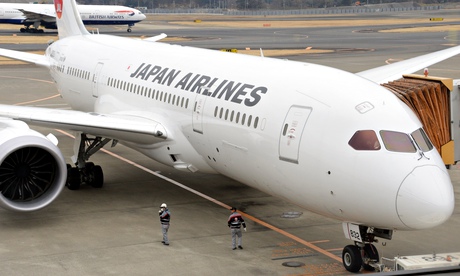 As of Sunday morning, a flight from Japan heading to San Francisco was diverted to Honolulu, Hawaii International Airport. The cause of the concern was reportedly 'maitenance problem', later the pilot, according to the Guardian report, informed the media that a light indicator, illuminated a problem with the hydraulics in the engine. Being concerned with the 172 passengers on-board, he diverted to Hawaii to land the plane. More information maybe given out later, as the Boeing Hawaii station facility will be inspecting.
This comes at a bad time for Boeing, since it lost its bid to compete with Detroit in landing a recent military deal for a new line of fleet planes. The future of Boeing is still undetermined as the union workers had already negotiated to levee the future benefits for new employees and for some veterans to retiree early. Here in Saint Louis, the crunch at the main headquarters will be sure to impact the local economy in north side district of Saint Louis North County. The future of north county resident workers will be paying extra attention to the political atmosphere on which candidate is ready to push for more job stabilization in the economic stricken areas of Saint Louis North County.